PowerTech marine racing history
Power boat racing runs in our blood and has done for many years. Powertech run their own Formula 2 Powerboat Racing Team.
Keith has been racing for over 35 years and has competed in many UK and global championships. This Powertech race champion has broken a fair few speed records in various classes.
Sam started racing at the age of 9 and now competes around the globe in Formula 2 Class. He graduated from Junior Racing at 9 and is now in Formula 2 Class and competes internationally.
Follow us on Facebook to get all the latest news.
Keith and Sam Whittle have been racing
powerboats for over 20 years and regularly compete in competitions all over the world
is awarded to the fastest speed during Records Week regardless of a record. This year Sam Whittle achieved 133.79mph in the Formula 2 class achieving a new World and British National record. Senior OOD, Richard Solomon, awarded the K7 trophy to Sam.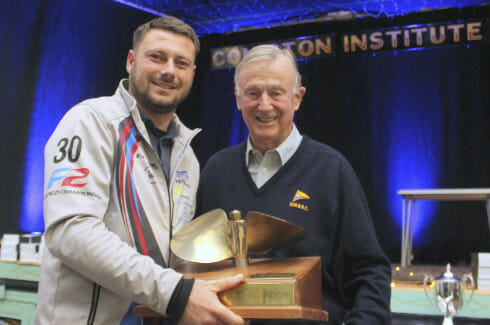 For more on racing, visit our news page or like and follow us on YouTube