IT'S TIME TO MAKE A DECISION YOU'LL THANK YOURSELF FOR LATER.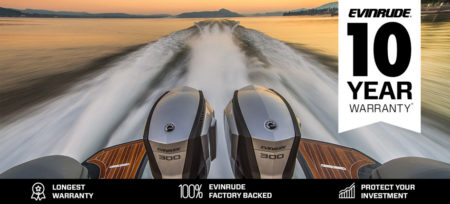 From March 1st to June 30th, Evinrude is offering an unrivalled 10-year warranty on a new Evinrude E-TEC engine (from E25 to E300).
In addition to being entirely factory backed, this warranty covers every subsequent owner within the next 10 years.
So you protect your investment and ensure a maximum resale value for your engine.